Scholarship

© 2016 Friends of Green Cay

INTRODUCTION
The Friends of Green Cay Nature Center in Boynton Beach is offering a one time $4,000 scholarship to eligible high school seniors. The scholarship is for the 2023-2024 academic year. An applicant must be a resident of Palm Beach or Broward County, accepted to an accredited four year college or university to pursue a major in the environmental sciences. The funds will be issued directly to the winner's account at their chosen school.

Applications for the 2023-2024 academic year have closed.

SUBMISSION REQUIREMENTS
1. Applications will be accepted BY EMAIL ONLY. All applications must be received
on or before May 27, 2023. No applications will be accepted or considered after
that date.

2. Type or print legibly; illegible or incomplete applications will not be considered.

3. Submit your completed application by email to:
friendsofgreencay@gmail.com
In the subject: FOGC Scholarship

USE THIS CHECK-OFF TO MAKE SURE ALL COMPONANTS ARE SUBMITTED

1. The applicant must submit the following:

• Completed application form.
• Two character references in the form of a letter of recommendation on official letterhead from adults other than a relative.
• A copy of your most recent official transcript.
• Two personal essays, each having a maximum of 600 words, which discuss the following:

a) What do you think is the most important environmental issue facing us today, and why?
b) How has volunteer service made a meaningful impact on your life and education?

• On a separate sheet of paper list your honors, community service activities, hobbies, outside interests, and extra curricular activities.
• Proof of college acceptance on official letterhead (copy acceptable).

2. All applications become the property of Friends of Green Cay. If you are selected
and unable to use the scholarship, please notify us immediately.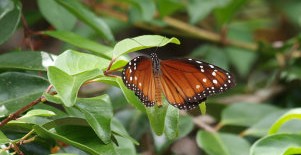 Friends of Green Cay